Easy on, easy off - helping to make your life more mobile
Sometimes you want the bike to carry the load. When the time strikes, tuck waist straps into their stowaway pocket, then pull out handlebar attachment straps, wrap around handlebars, and refasten for a secure fit. Our premium hook and loop fasteners will withstand 5 years of daily use in rain or shine. That's over 7,300 repetitions! (Thank you testing robot)
Watch Video

▸
A 3-in-1 Bag
This bag has multiple personalities and we like that. It easily goes from sling bag to fanny pack to handlebar bag providing huge versatility. The adjustable and secure handlebar fasters work with all handlebar styles and sizes. And the Kent has two stow-pockets to hide the handlebar fasters and waist strap when not in use. We should have named it Cybil - but we didn't. It's the Kent.
Watch Video

▸
All in the details
We designed this bag to meet your needs and surpass your expectations. Just check out these tech specs:
Get the Most out of your Bag
Our Bag's Best Features
In order to fall in love with a Po Campo bag you need to find out what it all has to offer. Check out our detailed feature videos to see if you would swipe right (oh we mean hit Buy).
Easy On/Off Attachments
If you are going to live a mobile lifestyle you need to know how easy these bags are to attach and detach. Watch this quick video for all the deets.
See What Fits
A bag that can really carry it all on and off the bike with style and ease is our goal. Check out this quick video and see what all can fit into your new bag.
---
Customer Reviews
Write a Review
Ask a Question
04/01/2021
Carol N.

United States
nice addition to my biking toys
I like this handbag bag very much. The pattern, material, the roominess, the quality. However, I would like to have a ring of caribiner on the zipper to hold a whistle or keys. Also, I can't wear this item as a waist pack. It would be good if Po Campo sold an extender strap. Finally, it would be nice if there was a water bottle holder on this pack. I owne abou 7 PI bags. I love everyone.
04/01/2021
Stacy D.

United States
Impressed!
I've tried several bags from Amazon with mild success. I haven't been able to extensively test this trunk bag but I can already see the quality difference. The way it attaches to the bike rack is great, with 4 different contact points. The others I've tried only have 2 that run under the rack. The Velcro eventually gives out given its close contact with the tire. The only thing I don't love is that the top (shoulder)strap gets in my way when I try to get stuff out. I would have preferred a straight design vs curved.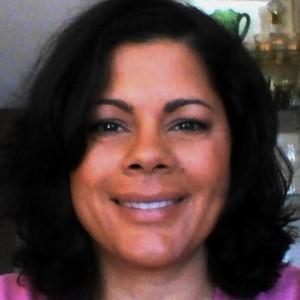 PK
10/05/2020
Patricia K.

United States
Excellent for on and off the bike.
This compact yet roomy back is versatile for on and off the bike. I've used it on my townie to do errands around town, on my roadie on long-distance training rides, and slung across my chest for quick transactions. Very handy.
10/01/2020
Cynthia F.

United States
disappointed
First the hook and loop straps kept coming undone so I dropped the bag. I put it on with the waist strap and it doesn't hang straight, it flops out away from the strap. the pocket on the back is too bulky. This is my first disappointment from PoCampo.
10/01/2020
Sally F.

United States
Great small bag
Yes: Handy size, expandable shoulder strap, several pockets, easy to use on handle bars. To improve: allow use as *****-waist pack, add a short strap for keys.
The perfect bag does exist...
Tired of wishing your bag had just 1 more pocket, or one less strap? Our bags have everything you need, and nothing you don't.