Style + comfort = Beta Mini Sling
Sling bang, belt bag, lanyard pouch... no matter how you rock the Beta Mini Sling, it'll serve you well on your adventures. And with easy-to-reach pockets, this one is a winner.
Storage for days
The Beta Mini Sling is tiny but mighty. With an external zipper pocket for valuables, fleece-lined main compartment for your phone, deep slash pocket, and a square pocket for your key, you'll be prepared for anything.
Let your style speak for itself
The Beta Mini Sling is available in 3 fun colors, including City Lights in Visi-Hemp®!
Beta Mini Sling: All In The Details
We designed this bag to meet your needs and surpass your expectations. Just check out these tech specs:
| | |
| --- | --- |
| Size | W 4.5" x H 7.5" x D 0.5" |
| Fits Devices | Smartphone |
| Volume | .08 L |
| Weight | 4 oz |
| Water Resistance | Coated fabrics |
| Nighttime Visibility | Visi-Hemp™ fabric |
| Pockets | 4 total: Main compartment, front zipper pocket, mini-stash pocket and back slash pocket |
Woman Owned + Operated
Po Campo was founded by industrial designer Maria Boustead who still leads our team.
Our Story
Your Purchase. Your Choice. Our Donation.
For every Po Campo purchased, we give 1% to the charity of your choice.
Learn More
---
Customer Reviews
Write a Review
Ask a Question
Mini sling review
Love the fabric, durability, company ethic. Not a fan of the strap. It's a little flimsy for me, gets twisted around, not easy to use. I had to keep it off. Perhaps add another style to choose from?
11/18/2022
Allison B.

United States
Lovely Little Wallet Replacement
I have really enjoyed having this little sling! I regularly carry an enormous bag full of books and electronics to both work and my classes. The problem with that is that running errands meant I would be stuck juggling my keys, phone, and wallet in order to leave my huge bag at home. This little sling has been a perfect solution! The odd little pocket in the front holds my car key fob. My bicycle and house keys attach to the clip on the front. The smaller zipper pocket holds all of my cards, cash, change, chapstick, and airpods case. The large zipper pocket is fuzzy inside, so I never worry about my phone getting scratched. I can store the strap in the pocket with my phone when I put the sling in my huge bag. I doubt I will ever wear this on a belt, so I may do what another reviewer did and sew it closed on one side. Overall, I adore this wallet replacement/errand bag! The zippers move smoothly and the stitching is impeccable. It seems like it will last for years! I haven't worn it in the rain, so I can't speak to it's weatherproof rating.
10/13/2022
Melanie S.

United States
Great for Errands!
I often ride a bike to run errands. And I don't like loading up pockets with stuff. And I'd rather have the important stuff on my person, instead of in a pannier. The Beta Mini is perfect! It holds my cell phone, glasses, keys, a small compression wallet, and the garage door opener. I get a ton of compliments on it, and it's lightweight and out of the way. And the clips are great for making certain keys are accessible.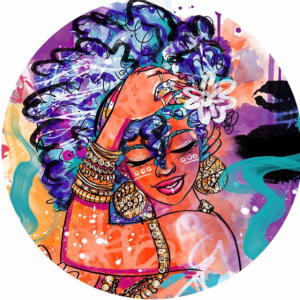 TB
09/17/2022
Tina B.

United States
The Sling that does a lot
The material on this sling is great & durable. I love the orbit pattern. It's lightweight & easy to carry. It has a couple of zipper pockets to store your cell phone, ID, & money. I also clipped my pocket knife on the front. Makes a great everyday mini sling bag.
04/19/2022
Mike A.

United States
Versatile accessory bag!
Love this bag. I wouldn't normally consider myself a "small sling bag guy" but these little bags are great. Perfect for holding a large smartphone, wallet, a few bike tools, etc. the multiple attachment loops and strap make for a few "strapped" ways to wear it. Then the pass-thru/belt loop and attached clip allow for more use potential. I've used the bag clipped around my handlebars, clipped to the side of my bike basket, on my belt, slipped to a belt loop for a looser feel, and on the waist strap of my kid-carrier backpack. I can see myself using this as an accessory bag on my bikepacking rig and on my fly fishing chest pack (paired with a Willis stem bag!) I'd love if this bag in a plain black, gray, or hunter green.