Easy on, easy off
A bag that easily attaches, carries 25 lbs, and won't snag your clothes? Yes please. With our Fidlock® magnetic buckles, attaching it only takes the push of a button. With another hook for bumpy rides, the Bergen is pure magic.
Watch Video

▸
Like a shower cap for your bag
Don't let rain stop your next adventure! Along with waterproof vegan fabric, the Bergen Pannier 2 has a built-in rain cover and water-protected zippers. You might get wet, but your belongings will stay nice and dry.
Watch Video

▸
All the pockets you could ever need
With seven pockets in total, the Bergen Pannier even includes a padded laptop pocket, a nifty spot to store a water bottle, and a shoulder strap while you're mid-adventure.
Bergen 2 Laptop Pannier: All In The Details
We designed this bag to meet your needs and surpass your expectations. Just check out these tech specs:
| | |
| --- | --- |
| Attachment style: | Fidlock® magnetic buckles and pull-down anchor hook |
| Capacity: | 25 lbs |
| Critical dimensions: | Distance between top of rack and wheel axle should be at least 10" | Rack tube diameter should be 5/8" or less |
| Fits devices: | Padded sleeve holds 13" laptops. Most 15" laptops can fit in main compartment. |
| Nighttime visibility: | Reflective stripes with area for clip-on bike light. |
| Pockets: | 7 total. Two exterior pockets: one easy access waterproof pocket and one water bottle / shoulder strap pocket, and five interior pockets, including padded pocket for laptops, and one interior zippered pocket |
| Size: | W 15" x H 17" x D 6" |
| Strap details: | Adjusts to 52" max, with shoulder pad |
| Volume: | 21.8L / 1330 cubic inches |
| Water resistance: | Built-in downpour proof raincover, coated fabrics and zipper |
| Weight: | 1.75 lb |
Get the Most out of your Bag
Our Bag's Best Features
In order to fall in love with a Po Campo bag you need to find out what it all has to offer. Check out our detailed feature videos to see if you would swipe right (oh we mean hit Buy).
Easy On/Off Attachments
If you are going to live a mobile lifestyle you need to know how easy these bags are to attach and detach. Watch this quick video for all the deets.
See What Fits
A bag that can really carry it all on and off the bike with style and ease is our goal. Check out this quick video and see what all can fit into your new bag.
Woman Owned + Operated
Po Campo was founded by industrial designer Maria Boustead who still leads our team.
Our Story
Your Purchase. Your Choice. Our Donation.
For every Po Campo purchased, we give 1% to the charity of your choice.
Learn More
---
Customer Reviews
Write a Review
Ask a Question
Bergen Pannier 2
Love it. It fit my rack. I ride a specialized como and there is very little room up front. The Bergen gives me all the room I need to commute or go on longer bike rides. Thank you.
04/10/2022
Lisa G.

United States
Perfect Gift
Pretty design and perfect for a daily bike commute
04/07/2022
Katelin F.

United States
So good I bought it again
I'm replacing my first Po Campo Bergen Pannier that I bought 5 years ago and put through HEAVY daily use. I didnt just take this bag on my bike, I used it as my everyday/everywhere bag. After 5 years it's showing wear of being dragged along countless adventures. I probably would have gotten another good year out of but I accidentally spilled maple syrup, like a lot, inside of the bag and that was to much to come back from so I replaced it with the newest iteration of the same bag. It feels even sturdier than it's predecessor with up grades like longer clip strips and the rain cover! I love the abstract paint design, it looks funky and sharp. The only change to this iteration I don't like is that the bungee strap has a plastic hook instead of the older metal ring. Not a huge deal because I rarely use this feature anyway but plastic is always less durable, imo. Highly recommend this bag to commuters. This is the only bag/pannier that I've found that can carry 15 pounds of my **** to work secured to my bike rack for 8 miles per day and be comfortable to wear as a cross body bag all day, day in and day out. It has become an essential part of my life and it's real cute. I fully recommend.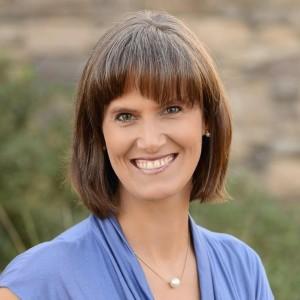 HL
03/27/2022
Heike L.

United States
Colorful, reflective & practical
Bike panniers usually are boring and hard to carry. This one is fun, and easy to carry (although getting it on & off is a bit more tricky with the mag buckles than with regular clips—it's worth it and safe). I use this pannier as my primary pannier most of the time. I throw in yoga towels and workout clothes, or a change of clothes for running. I use the interior pockets for bike stuff (basic tools, sunglasses, lights). My bike locks also live here. The quality seems good so far (3 weeks in) and I just love how this makes my commuter ebike look even more fun :)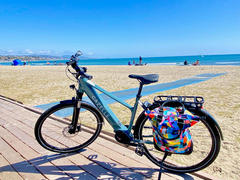 02/17/2022
David G.

United States
Bergen Pannier 2 Review
Easy to mount/dismount from my bike with quick connect magnetic clasps; secures tightly to the bicycle rack; high reflectivity stripes; padded pockets for a laptop; very high quality and durable fabrics on the exterior/ interior; supplied rain-proof high-visibility bag that is contained in its own conveniently accessible pocket.